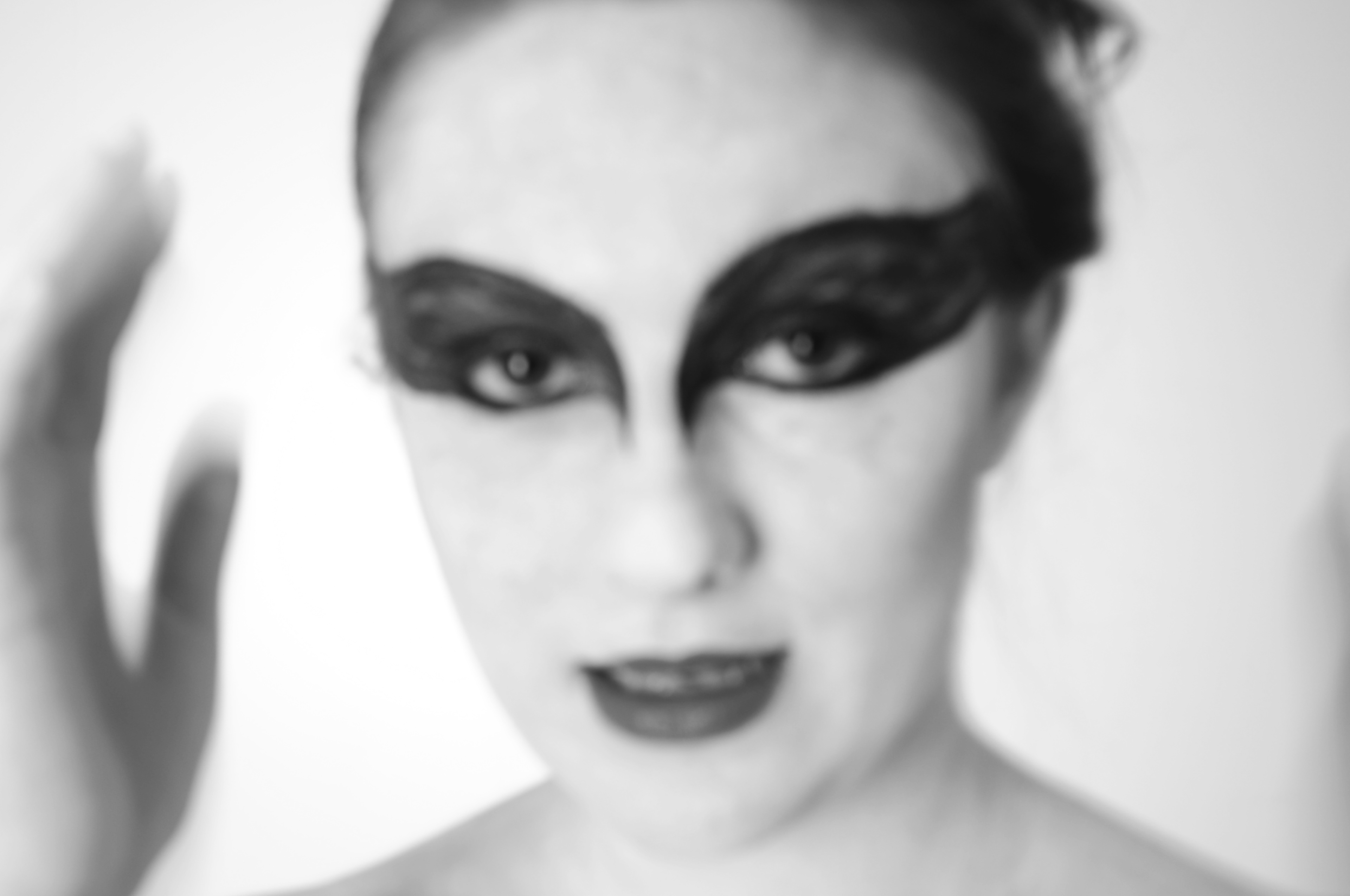 Produção gráfica e fotográfica. Paródia cartaz do filme "Cisne Negro".
Graphic and Photographic Production. Poster parody "Black Swan" movie.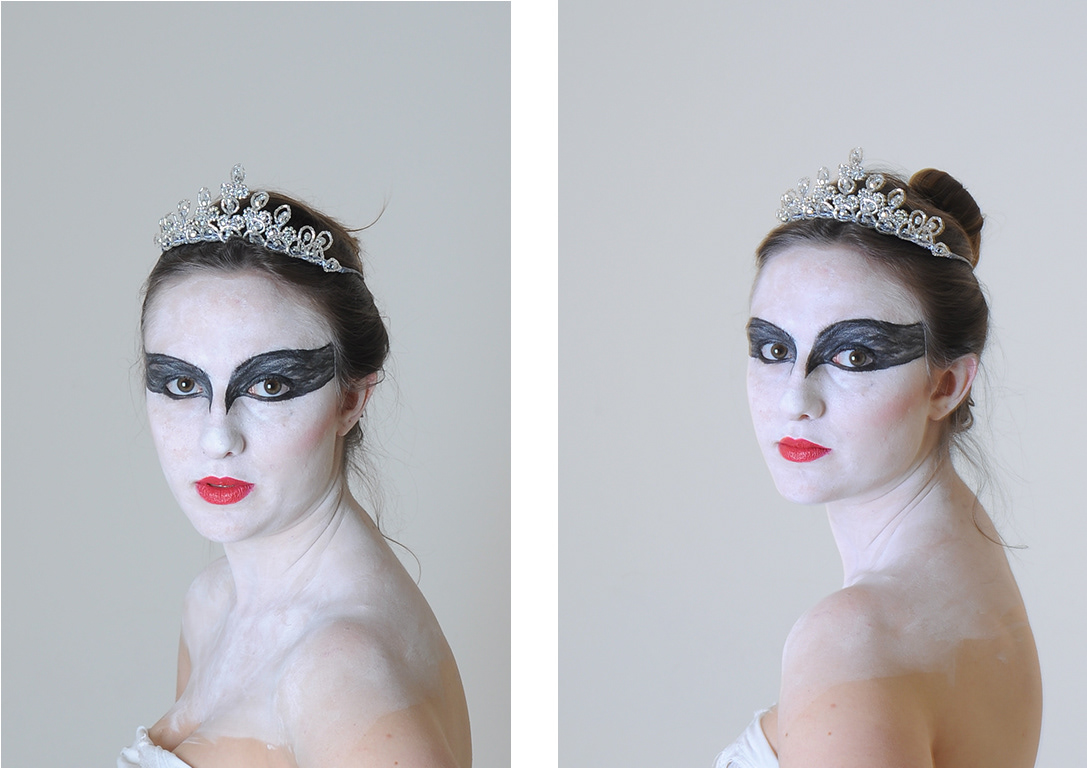 Modelo, maquiagem, tratamento de imagem e criação gráfica por Maria Luísa Fassina
Fotografia por Maria Victória Frediani
Model, makeup, image treatment and graphic design by Maria Luisa Fassina
Photography by Maria Victoria Frediani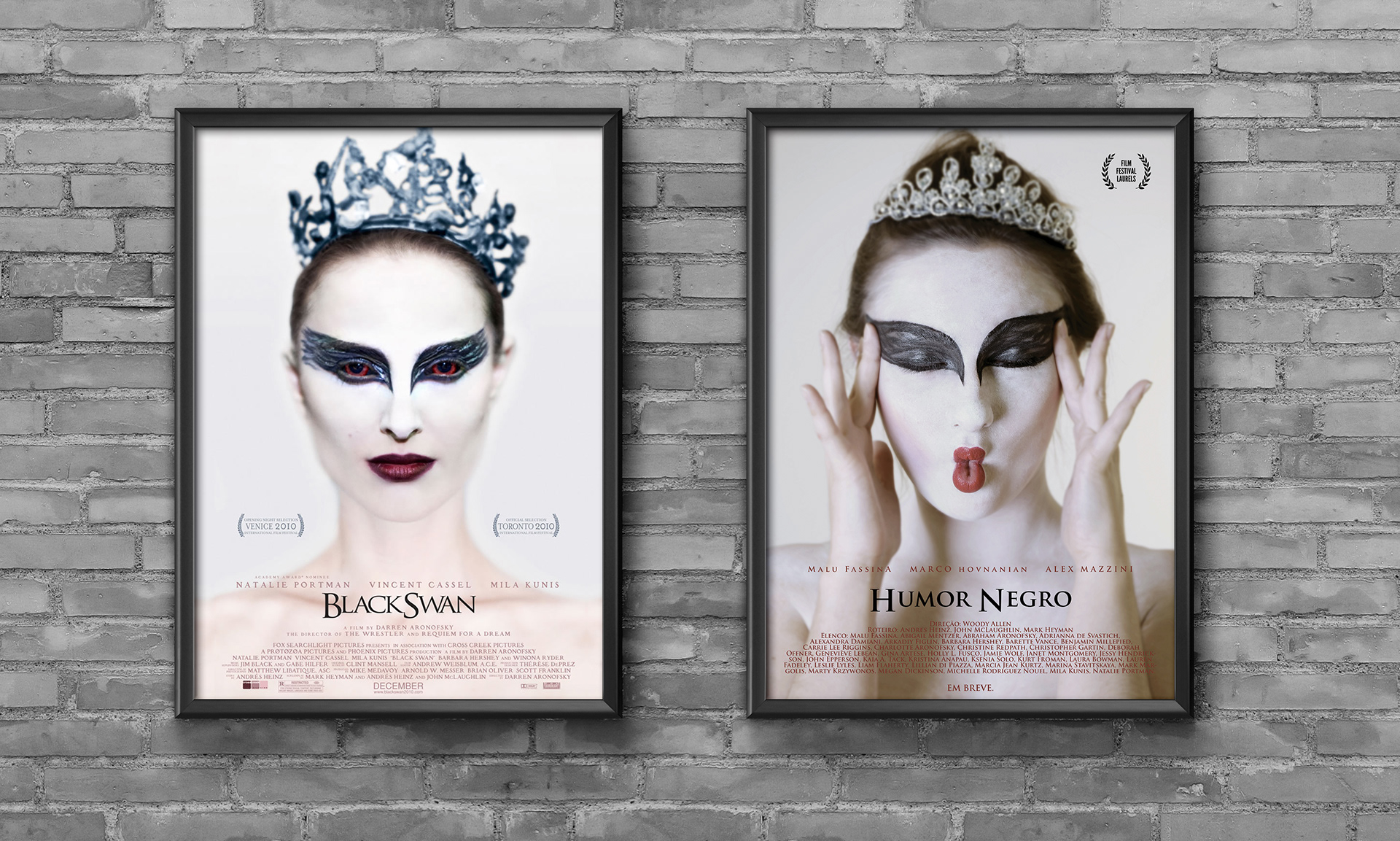 A esquerda, cartaz original. A direita, cartaz "Humor Negro".
On the left, original poster. On the right, poster "Black Humor".